Water Damage South Lake Tahoe CA, Water Damage Cleanup and Repair
"The entire team was very informative, helpful, polite, and professional. They went above and beyond to be sure that I knew what to expect during the cleanup process. All of my parent's belongings were packed and taken care of as if it were their own. The damage to the house was extensive, and the conditions in the house were hot and uncomfortable, but they continued to work without complaint. I would definitely recommend them to anyone that finds themselves in the same situation," – Kathleen C.

View all our 5-star reviews on Google, Facebook, Yelp, Mapquest, and BBB.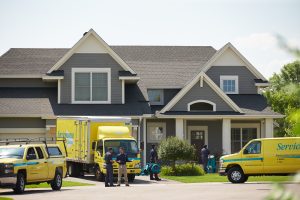 ServiceMaster By Johnson is a leading provider in water damage restoration services, specializing in water damage cleanup, water removal, and water damage repair throughout the South Lake Tahoe region and beyond.
We extend our water damage repair services to both residential and commercial properties, tackling issues that arise from moisture accumulation. Given the urgency that often accompanies water damage in South Lake Tahoe, our highly-responsive team can be on-site swiftly to initiate the water damage cleanup process without delay.
For those contending with extensive losses due to unforeseen storm damage, or perhaps facing challenges from broken or leaky pipe water damage, our comprehensive home water damage restoration services have got you covered. Our team walks you through each phase, including water extraction, water restoration, and an array of other water removal services tailored to your specific situation. Utilizing a full range of water mitigation techniques, we strive for top-notch residential or commercial property restoration. If you find yourself in need of emergency water removal, rest assured that we conduct thorough inspections to ensure all residual moisture is eradicated.
Expert Water Damage Restoration Services in South Lake Tahoe CA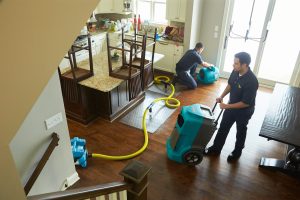 Time is of the essence when your property is flooded. Many property owners lack the know-how for thorough water removal, often leading to a myriad of questions. That's where our proficient water damage company in South Lake Tahoe, CA steps in. Regardless of the source—be it broken pipes, sink or toilet overflow, appliance leaks, or even crawl space water damage in South Lake Tahoe, CA—we identify and halt the source of flooding, perform complete water extraction, execute meticulous water damage cleanup, carry out structural drying, and then conduct full-scale water damage repair and rebuilding. Our all-inclusive water damage services mean you only have to make one phone call for complete restoration.
Our water restoration specialists are skilled in complete flood removal and know how to establish the necessary dehumidification to prevent further water damage. We also document the restoration of your property and belongings to their normal state, thereby mitigating the risk of future complications. Don't hesitate—call us now for complete restoration.
Our Comprehensive Water Damage Cleanup Recovery Procedures
In times of emergency, our first step involves rapid response and damage assessment. Following this, we initiate water removal, drying processes, and continual monitoring of the restoration's progress. The final stages involve cleaning and reinstallation of affected areas.
Recommended Actions for Flood Damage in South Lake Tahoe
If you can identify and safely reach the source, turn off the main valve or close the window or door allowing moisture to enter the property. Next, move furniture away from the impacted area and remove any valuables that could be damaged. Also, lift items with metal or wooden components off wet surfaces, as they can cause staining. For immediate water damage cleanup, don't hesitate to give us a call.
What You Should Avoid Doing
It's not advisable to use a household vacuum to remove water. Likewise, avoid handling anything that demands sewage backup cleanup. Wet fabrics should not be left in place but dried as soon as possible. Do not leave books, magazines, or other colored items on wet surfaces. Using electronic appliances on wet surfaces, especially concrete, is also a no-no. Be cautious of rooms where the ceiling is sagging from water retention.
If your property has been impacted by flood damage, collaborate with a trusted water damage repair company like ours for unparalleled water damage services in South Lake Tahoe, CA. We assure you of the quality flood cleanup and service you deserve.
Additional Services: Sewage Damage Cleanup and Removal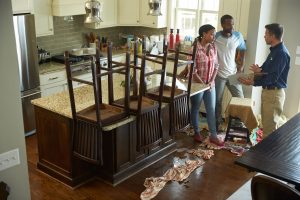 Apart from specializing in water damage in South Lake Tahoe, our spectrum of services also encompasses sewage damage cleanup and sewage removal in the region. Our technicians, who are both knowledgeable and seasoned, can guide you on preventative measures to minimize flood or sewage damage.
Sewage cleanup is a sensitive matter that should only be addressed by professionals trained in this area, given the high risk of contamination and disease. Don't compromise on your safety or that of your property. Contact us anytime, as our team is available 24/7 to assist you.
Reach Us 24/7 At 916-983-8084 for Top-notch Water Damage Cleanup!
Your Go-To Solution for Water Damage in South Lake Tahoe, CA
If your property has been compromised by water damage, look no further than our expert water damage restoration services. We commit to providing you with the flood cleanup and quality service you both expect and rightfully deserve.
More About South Lake Tahoe CA
The city incorporated in 1965 by combining the previously unincorporated communities of Al Tahoe, Bijou, Bijou Park, Stateline, Tahoe Valley, and Tallac Village. A post office was established in 1967. In 1991, Jaycee Lee Dugard was abducted from a bus stop in South Lake Tahoe; she was found alive in Antioch, California, in 2009.
Today, South Lake Tahoe is home to attractions such as the Reno Tahoe Helicopters.
We provide water removal services to South Lake Tahoe CA including: 96150.