Water Damage Orangevale CA, Water Damage Cleanup and Repair
"The entire team was very informative, helpful, polite, and professional. They went above and beyond to be sure that I knew what to expect during the cleanup process. All of my parent's belongings were packed and taken care of as if it were their own. The damage to the house was extensive, and the conditions in the house were hot and uncomfortable, but they continued to work without complaint. I would definitely recommend them to anyone that finds themselves in the same situation," – Kathleen C.

View all our 5-star reviews on Google, Facebook, Yelp, Mapquest, and BBB.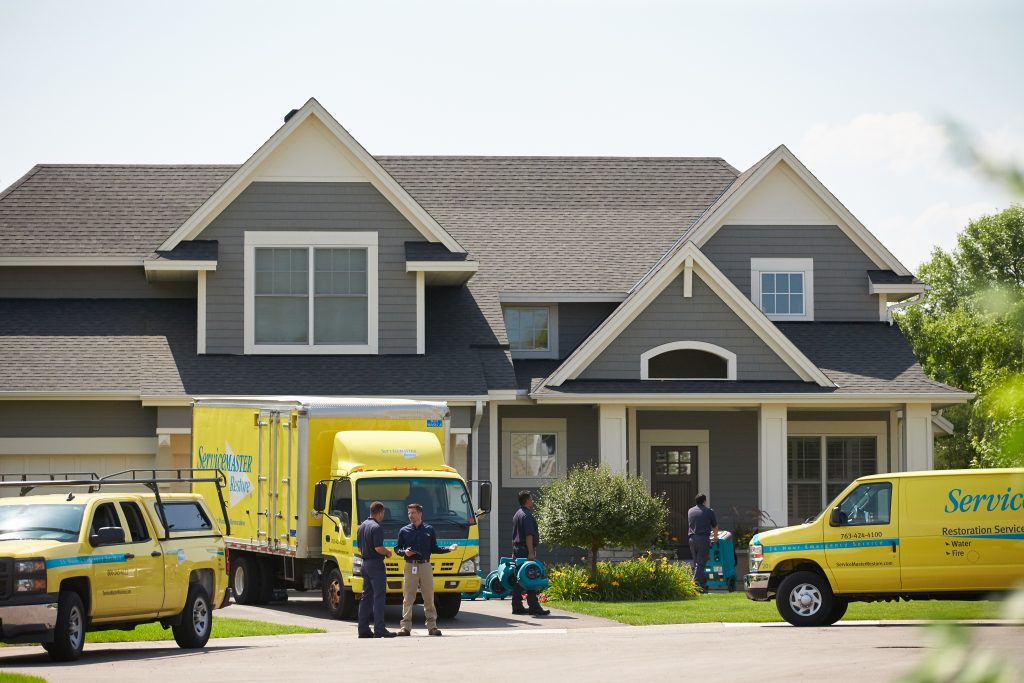 ServiceMaster By Johnson provides an all-inclusive suite of water damage restoration services, covering water damage cleanup, repair, and removal in Orangevale and surrounding locales. Specializing in both residential and commercial water damage repair, we are your go-to resource for situations stemming from moisture build-up. When it comes to water damage in Orangevale, immediate action is often necessary, and that's where we excel. Our trained team is always prepared to spring into action, initiating the water damage cleanup procedure at the earliest opportunity.
If you find yourself grappling with severe water damage due to a sudden storm, or even a lesser issue like a leaky or ruptured pipe, the need for water damage restoration is almost inevitable. Our proficient team is here to assist you at every step, including specialized water removal techniques suited for your specific circumstances. Employing a comprehensive array of water mitigation approaches, we strive to deliver optimum water restoration services for your home or business. We focus on emergency water removal and conduct a thorough survey of your premises to ascertain that all residual moisture has been completely eradicated.
Expert Water Damage Restoration Services in Orangevale, CA
When your home is subjected to flooding, time is of the essence. Many property owners find themselves in unfamiliar territory when it comes to exhaustive water removal. This is the juncture where our water damage company in Orangevale, CA shines. Regardless of whether the water damage originates from leaking pipes, overflowing sinks, faulty toilets, or malfunctioning appliances, our water damage company is equipped to identify the root cause, stop the inflow, and manage water extraction, cleanup, and structural drying. Subsequently, we carry out detailed water damage repair and reconstruction, serving as your one-stop solution for all water damage services, thus eliminating the need for multiple vendor interactions.
Our restoration specialists are well-versed in procedures to effectively extract excess water, facilitate proper evaporation, and set up the essential dehumidification measures to preclude additional damage. Additionally, we are capable of documenting the restoration of your property and belongings to their pre-damage condition, thereby reducing the potential for future complications. Contact us now for all-encompassing water restoration services.
Our Comprehensive Water Damage Cleanup Recovery Workflow
The first step in our water damage repair process involves an emergency response coupled with a precise damage assessment. This is followed by the meticulous removal of water, the drying phase, and ongoing monitoring of the water restoration progress. Finally, we undertake cleaning and reinstallation procedures to restore your property to its original state.
Proactive Measures to Alleviate Water Damage
For those experiencing flood damage in Orangevale, we advocate several proactive measures to avert further structural decay or mold proliferation. Firstly, if the source of the water inflow is visible and accessible, take immediate action to shut off the main valve or close any openings allowing moisture ingress. Secondly, it's essential to relocate furniture away from the compromised area. Thirdly, transfer any valuable items that could sustain water damage. Lastly, remove objects—especially those with metallic or wooden bases—that could stain damp carpets or hardwood floors. Reach out to us for prompt emergency water damage cleanup.
What to Steer Clear of in Water Damage Scenarios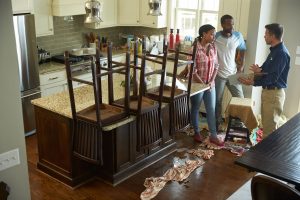 In water damage situations, it's advisable to refrain from using household vacuums to remove water or dealing with issues that necessitate sewage backup cleanup. Avoid leaving wet fabrics in place and ensure they are dried swiftly. Similarly, don't leave colored items on wet surfaces as they might stain. Additionally, abstain from using electronic appliances while standing on wet surfaces. Lastly, avoid activating ceiling fixtures in rooms with water-damaged ceilings.
For any form of water damage, rely on a trusted water damage repair company that offers exceptional water damage services in Orangevale, CA. We are committed to delivering the water damage cleanup and restoration you need and the top-notch service you deserve.
Specialized Services for Sewage Damage Cleanup and Removal
Beyond water damage restoration, our offerings also extend to sewage damage cleanup and removal in Orangevale. Raw sewage is not only difficult to deal with but also poses extreme health risks, given its high bacterial content. As such, it's imperative that only trained professionals undertake sewage cleanup to mitigate health hazards and property damage.
Our skilled technicians are at your disposal for advice on necessary preventative measures to minimize the impact of water or sewage damage. Should you face any water or sewage-related issues, don't hesitate to contact us. Our 24/7 emergency services ensure that our team is always ready to assist you.
Call Us 24/7 At 916-983-8084 for water damage cleanup!
We provide services to Orangevale CA including: 95662.
Learn more about Orangevale CA
Originally Orange Vale Colony, the community began as part of the 1844 Rancho San Juan Mexican land grant. The area was rural and home to numerous orange groves. Oak trees (remnants of which can be seen in the Orangevale Park) were common, as were trails made by Maidu Native Americans many years before. In addition to orange groves, several olive orchards were also once in the area, and some original trees can still be found along Orangevale.
Orangevale CA is home to attractions such as Almond Ave Park.