Water Damage El Dorado Hills CA, Water Damage Cleanup and Repair
"The entire team was very informative, helpful, polite, and professional. They went above and beyond to be sure that I knew what to expect during the cleanup process. All of my parent's belongings were packed and taken care of as if it were their own. The damage to the house was extensive, and the conditions in the house were hot and uncomfortable, but they continued to work without complaint. I would definitely recommend them to anyone that finds themselves in the same situation," – Kathleen C.

View all our 5-star reviews on Google, Facebook, Yelp, Mapquest, and BBB.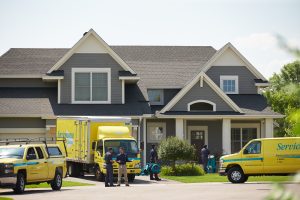 Your reliable ally in restoration services, ServiceMaster By Johnson, provides comprehensive water damage solutions. We offer swift and competent removal, cleanup, and repair of water damage throughout El Dorado Hills and surrounding areas.
Our proficiency extends to both residential and commercial spaces, expertly dealing with repairs resulting from moisture accumulation. In many cases, immediate action is vital to address water damage in El Dorado Hills, and our team is prepared to respond quickly, initiating the water damage cleanup process at the earliest opportunity.
From extensive damages due to unforeseen storm damage, or smaller issues like leaky pipes, home water damage restoration is typically required. Rest easy knowing we will support you throughout this process, offering tailored services such as water extraction and restoration. Our goal is to apply all available water mitigation strategies to ensure the best restoration of your property. In emergencies, we prioritize exhaustive inspections of your property to ensure complete moisture removal.
All-Inclusive Water Damage Restoration Services in El Dorado Hills, CA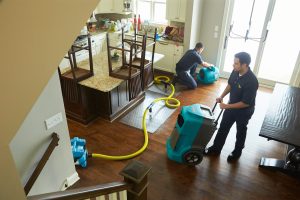 When floods occur, immediate action is crucial. Many property owners might not be familiar with the complexities of water removal, leading to numerous questions. This is where our El Dorado Hills-based water damage company comes in. Whether the source is leaky pipes, appliance overflow, or sump pump failure, we will identify and rectify the issue, stop the flood, provide total water extraction and cleanup, and then proceed with repairs and reconstruction. Our comprehensive water damage services save you from making multiple phone calls.
Our restoration professionals are skilled in complete flood removal, facilitating effective evaporation, and establishing necessary dehumidification to prevent additional damage. Furthermore, we document the restoration of your property and belongings to their pre-damage state to help mitigate future problems. Contact us now for a complete restoration solution!
Our Water Damage Cleanup Recovery Process
Rapid response and damage assessment
Water extraction, drying, and ongoing progress evaluation
Cleanup and reinstallation
Steps to Minimize Damage and Prevent Mold Growth Post Flood in El Dorado Hills
Safely access and shut off the main water supply if visible
Relocate furniture from the water-impacted area
Remove all potentially damaged valuables
Elevate any objects from the wet carpet or floor, especially those with metal or wooden bases that could stain the surface when wet
Contact us immediately for emergency cleanup!
What to Avoid Doing After Flood Damage
Do not use a household vacuum to extract water
Avoid contact with areas requiring sewage backup cleanup
Do not leave wet fabrics in place; dry them promptly
Do not leave colored items on wet carpet or floors to prevent staining
Avoid using appliances while standing on wet surfaces, especially on damp concrete floors
Do not use ceiling fixtures if the ceiling is wet; avoid rooms with sagging ceilings due to trapped water
If your property has been affected by flood damage, rely on a dependable water damage repair company for superior water damage services in El Dorado Hills, CA. We promise efficient flood cleanup and the outstanding service you expect.
Professional Sewage Damage Cleanup and Removal Services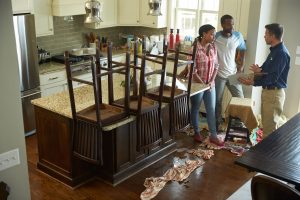 In addition to water damage restoration in El Dorado Hills, we also specialize in sewage damage cleanup and sewage removal services. Sewage cleanup should only be conducted by trained professionals as raw sewage, full of harmful bacteria, can lead to disease and extensive property damage.
Our experienced technicians will guide you on the proper practices and precautions to minimize flood or sewage damage. If you've experienced water or sewage damage in your home or office, don't hesitate to reach out. We provide 24/7 emergency service, and our team is always ready to assist.
Contact Us Anytime 24/7 for Water Damage Cleanup!916-983-8084
Your Reliable Resource for Water Damage in El Dorado Hills, CA
If water damage has unsettled your home, trust a water damage restoration company that provides outstanding water damage services. We commit to delivering the flood cleanup you expect and the exceptional service you deserve.
More About El Dorado Hills CA
The modern history of El Dorado Hills dates back to the early 1960s when original developer Alan Lindsey began its development as a master planned community. The area was envisioned as a large-scale master-planned community that would be completely planned from its inception as a group of residential "villages". Other land uses in the master plan included a business park, 18-hole golf course, community parks, schools, a community shopping center, and small commercial centers in each village. The master plan emphasized open space between villages and opportunities for outdoor recreation.
El Dorado Hills is home to attractions such as the Lake Forest At El Dorado Hills.
We provide services to El Dorado Hills CA including: 95662.