Water Damage Shingle Springs CA, Water Damage Cleanup and Repair
"The entire team was very informative, helpful, polite, and professional. They went above and beyond to be sure that I knew what to expect during the cleanup process. All of my parent's belongings were packed and taken care of as if it were their own. The damage to the house was extensive, and the conditions in the house were hot and uncomfortable, but they continued to work without complaint. I would definitely recommend them to anyone that finds themselves in the same situation," – Kathleen C.

View all our 5-star reviews on Google, Facebook, Yelp, Mapquest, and BBB.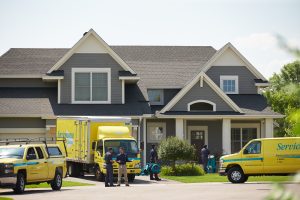 In times of crisis, ServiceMaster By Johnson provides immediate action for water damage cleanup incidents in Shingle Springs. Utilizing cutting-edge water damage restoration methods, our professionals diligently work to remove excess moisture and bring your property back to its original condition.
Whether you're dealing with substantial water damage from unforeseen storm events, or perhaps facing a minor issue like a leaky pipe, it's crucial to get the proper water damage repair in place. We guide you through every step of the water restoration process. This includes water removal services tailored to your specific needs, along with a comprehensive suite of water damage repair techniques to fully restore your residential or commercial property. When it comes to emergency water removal, our priority is conducting a thorough assessment of your premises to ensure complete moisture elimination.
Expert Water Damage Restoration in Shingle Springs, CA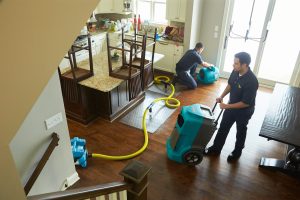 When flood situations arise in your home, immediate assistance from our water damage company in Shingle Springs, CA, is just a call away. Property owners frequently have questions about the extent and type of water damage—be it from leaky plumbing or malfunctioning appliances. Our team of water damage repair experts is prepared to identify the source, halt the flooding, carry out water removal, administer water damage cleanup, and fix any structural damages. Reach out to us with a single phone call.
We've successfully addressed a variety of water-related issues, including but not limited to:
Damaged or leaking pipes causing water accumulation
Overflow issues related to sinks, toilets, and bathtubs
Overflow or malfunction of household appliances like refrigerators, washing machines, water heaters, and dishwashers
Leaks emanating from air conditioning units
Failure of sump pumps leading to water damage
Damage to hardwood floors due to moisture
Water damage in crawl spaces
Our restoration experts are adept at complete water removal and employ effective dehumidification techniques to prevent further damage. Additionally, we document the successful return of your property to normal conditions, mitigating the risk of future water-related issues. Contact us immediately for comprehensive water damage restoration services.
Our Comprehensive Process for Water Damage Cleanup and Recovery
When faced with water damage emergencies, our first step involves an immediate response coupled with a thorough assessment of the damage. This initial phase sets the stage for our comprehensive water damage repair strategy. Following the assessment, our team commences with the water removal process, leveraging advanced techniques to dry affected areas. Throughout this water restoration phase, we continually evaluate the progress to adapt our approach as needed. The final stage of our workflow entails the cleaning and reinstallation of impacted regions, ensuring your space returns to its original condition.
Guidelines for Proactive Measures in Managing Flood Damage in Shingle Springs
Should you identify the source of the moisture and it's safely accessible, promptly shut it off to mitigate further water damage. It's also critical to move any furniture away from the areas suffering from water damage to prevent long-term issues. To further secure your space, safeguard all valuables that could be negatively impacted by water exposure. If your flooring is wet, especially take care to remove items with wooden or metal components that could potentially stain the surface. In times of urgency, reach out to our water damage company for expedited water damage cleanup services.
Common Mistakes to Avoid During Water Damage Incidents
One of the crucial things to remember is not to use a household vacuum for water removal. This could lead to electrical hazards and is generally ineffective for extensive water damage cleanup. Similarly, refrain from handling items requiring specialized sewage cleanup, as this could expose you to harmful contaminants. Leaving wet fabrics or colored items on the carpet or floors is another mistake to avoid, as it could result in staining and further water damage. Additionally, operating electrical appliances while standing on wet surfaces can be dangerous and should be strictly avoided. Also, steer clear of entering rooms where ceilings are sagging due to water retention, as it poses a risk of collapse.
For unmatched expertise in water damage restoration in Shingle Springs, CA, partner with our reliable water damage company. We provide top-tier water damage services, meeting all your needs for water damage cleanup and repair. Trust us to deliver the quality service you rightfully expect and deserve.
Specialized Sewage Cleanup Services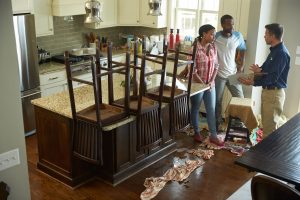 In addition to water damage repair and water damage cleanup in Shingle Springs, we also offer sewage cleanup and removal services. It's vital to act swiftly if you're impacted by sewage damage. Our trained technicians can guide you on best practices for minimizing damage and potential health risks. Our 24/7 emergency service is always prepared for your sewage cleanup needs.
Dial Us 24/7 at 916-983-8084 for Comprehensive Water Damage Cleanup!
Your Trusted Partner for Water Restoration in Shingle Springs, CA
When dealing with the after-effects of water damage, rely on a reputable water damage restoration company like us for unparalleled water damage services. We ensure you receive the water damage cleanup and repair you expect, accompanied by the outstanding service you deserve.
More About Shingle Springs CA
Shingle Springs grew on the site of a mining camp set up by gold miners during the California Gold Rush, in this case a group of "49ers" who had followed the Carson-Emigrant Trail. It took its name from a horse-drawn shingle machine capable of producing 16,000 shingles a day that was located near the springs at the western edge of the camp. The Shingle Spring post office operated from 1853 to 1855. The Shingle Springs post office opened in 1865, the name was changed to Shingle in 1895, and reverted in 1955.
Today, Shingle Springs is home to attractions such as the Shingle Springs State Historic Landmark 456.
We provide services to Shingle Springs CA including: 95682.