Water Damage Roseville CA, Water Damage Cleanup and Repair
"The entire team was very informative, helpful, polite, and professional. They went above and beyond to be sure that I knew what to expect during the cleanup process. All of my parent's belongings were packed and taken care of as if it were their own. The damage to the house was extensive, and the conditions in the house were hot and uncomfortable, but they continued to work without complaint. I would definitely recommend them to anyone that finds themselves in the same situation," – Kathleen C.

View all our 5-star reviews on Google, Facebook, Yelp, Mapquest, and BBB.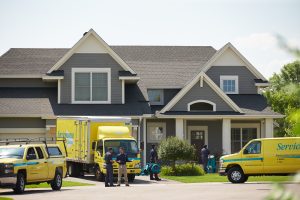 At ServiceMaster By Johnson, we're honored to be your go-to for comprehensive water damage repair and restoration services. Serving Roseville and surrounding areas, we're your reliable partners for effective water removal, water damage cleanup, and repair.
Specializing in both residential and commercial settings, we deftly manage water damage repair projects, from minor leaks to major flooding. Immediate action is often essential to limit the extent of water damage, especially in Roseville. That's why our dedicated team is always prepared, poised to initiate the water damage cleanup and water removal procedures without delay.
Whether you're contending with widespread ruin from unanticipated storms or minor problems such as leaking pipes, the need for home water damage restoration is almost always urgent. Rest assured, our services are customized to your specific needs, encompassing water extraction and comprehensive water restoration. Our primary goal is to deploy every available water damage mitigation strategy to facilitate the best possible water damage restoration for your property. During emergencies, our first step is conducting a meticulous property inspection to ensure the total water removal of any remaining moisture.
Your All-in-One Water Damage Restoration Service in Roseville, CA
When faced with a flooding situation, taking prompt action is of the essence. Most property owners might not be experts in water removal and could be overwhelmed with questions. This is precisely where our Roseville-focused water damage company can make a difference. Regardless of the source—be it a faulty appliance, burst pipes, or malfunctioning sump pumps—we pinpoint the issue, halt the flood, and deliver complete water extraction and cleanup, followed by essential water damage repair and rebuilding. This comprehensive approach from our water damage company eliminates the hassle of contacting multiple service providers.
Our team of water restoration specialists are adept at executing meticulous flood removal, efficient drying processes, and setting up crucial dehumidification measures to preclude additional water damage. We also take great care to document the full restoration of your property and belongings, mitigating any future complications. Reach out to us today for a holistic water damage restoration solution.
The Steps of Our Water Damage Cleanup and Recovery Protocol
Immediate reaction and thorough damage assessment form the first stage of our action plan. This is followed by critical water extraction, drying methods, and ongoing evaluations of our progress. The final phase involves the cleaning and reinstallation of affected components to restore your property to its original state.
Precautions to Minimize Water Damage and Avert Mold Formation Post-Flooding in Roseville
It's advisable to safely shut down the main water source if it's accessible. Also, move furniture and other belongings away from the water-affected areas. Take care to remove any items that are susceptible to water damage. Elevate objects off damp carpets or floors, particularly those with metal or wooden bases that might stain when wet. Swift action in contacting us for emergency water damage cleanup can make all the difference.
What to Avoid After Experiencing Flood Damage
Steer clear of using household vacuums for water extraction. Touching areas requiring sewage backup cleanup should also be avoided. Don't leave damp fabrics in place; they need to be dried as soon as possible. Be cautious not to leave colored items on wet surfaces as they could stain, and refrain from operating electrical appliances while standing on damp floors. Ceiling fixtures should not be used if the ceiling is wet, and rooms with sagging ceilings due to trapped water should be avoided.
If your property has suffered from flood damage, rely on a reputable water damage repair and restoration company like ours for unmatched water damage services in Roseville, CA. We are committed to delivering prompt flood cleanup and superior customer service.
Add-On Services for Sewage Damage Cleanup and Removal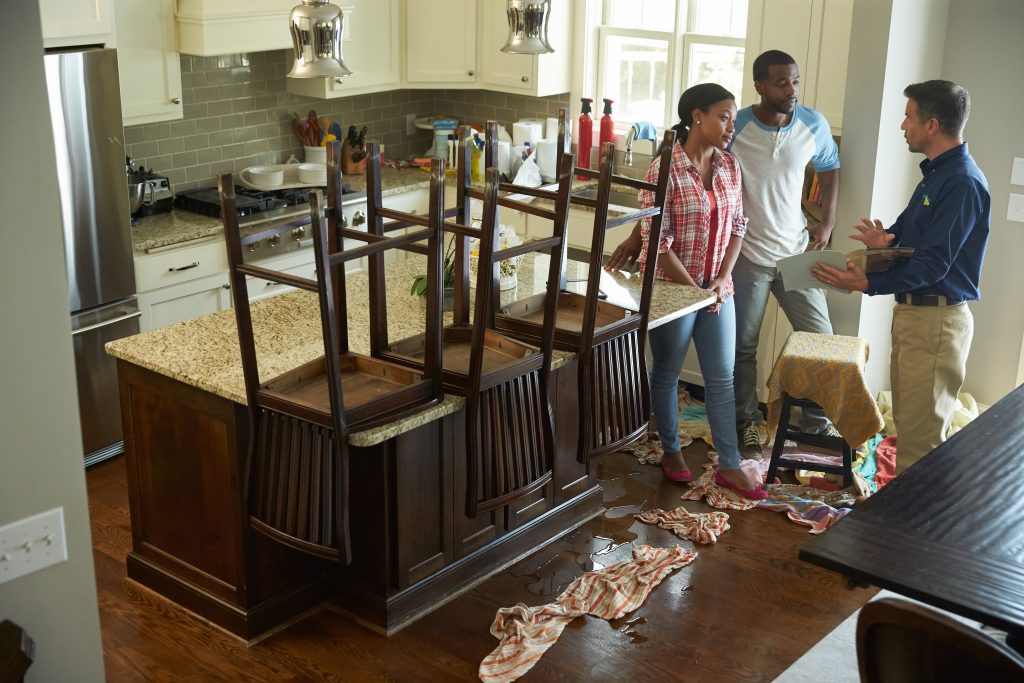 Beyond our expertise in water damage restoration in Roseville, we also offer specialized services in sewage damage cleanup and sewage removal. Given the hazardous nature of raw sewage, laden with harmful bacteria, this should only be tackled by trained professionals.
Our qualified and knowledgeable technicians offer guidance on best practices to minimize further damage from floods or sewage incidents. Should your home or office experience water or sewage damage, don't hesitate to reach out. We're available 24/7 for emergency water restoration services, and our team stands ready to assist you.
ServiceMaster By Johnson: The Trusted Name for Water Damage in Roseville, CA
When water damage disrupts your life, count on a water damage restoration company that has consistently delivered top-quality water damage services. We're committed to providing the efficient flood cleanup and exceptional service that you rightly expect and deserve.
We provide services to Roseville CA including: 95661, 95677, 95678, 95746, 95747, 95765.
More About Roseville CA
The settlement was originally a stage coach station called Griders. According to the Historical Society, in 1864 the Central Pacific Railroad tracks were constructed eastward, and when they crossed a small California Central Railroad line they named the spot "Junction". Junction eventually became known as Roseville. In 1909, three years after the Southern Pacific Railroad moved its facilities to Roseville, the town became an incorporated city. What followed was a period of expansion, with the community building more than 100 structures, including what was the largest ice manufacturing plant in the world (Pacific Fruit Express building, in 1913). The city was a railroad town for decades, with the railroad employing up to 1,225 people by 1929, out of a population of only 6,425 people. With the onset of World War II, the rail yards became busier than ever, and the post-war building boom brought continued prosperity. However, the nature of the city changed dramatically in the 1950s.
Roseville is home to attractions such as Maidu Museum & Historic Site.