Water Damage Cameron Park CA, Water Damage Cleanup and Repair
"The entire team was very informative, helpful, polite, and professional. They went above and beyond to be sure that I knew what to expect during the cleanup process. All of my parent's belongings were packed and taken care of as if it were their own. The damage to the house was extensive, and the conditions in the house were hot and uncomfortable, but they continued to work without complaint. I would definitely recommend them to anyone that finds themselves in the same situation," – Kathleen C.

View all our 5-star reviews on Google, Facebook, Yelp, Mapquest, and BBB.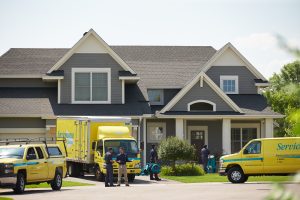 At ServiceMaster By Johnson, your premier destination for water damage services, we excel in providing an all-encompassing range of water restoration solutions. These include not just water damage cleanup, but also water damage repair, water removal, and more. Situated in Cameron Park and extending our services to nearby localities, our proficient team is perpetually prepared to swiftly tackle various water damage situations affecting both residential and commercial properties. These situations often arise from factors like excessive moisture and flooding events.
Recognizing the urgent need to address water damage issues in Cameron Park, we kick-start our water damage cleanup procedures without any delay. Regardless of the scope of the damage—from catastrophic storm impacts to negligible leaks—our crew is well-prepared to deliver top-notch water damage restoration for your premises. With a specialized approach to water removal, we incorporate state-of-the-art methods in water restoration to ensure a thorough job.
Going into finer details, our strategy in emergency water removal scenarios involves an in-depth evaluation of your property. This crucial step guarantees that all lingering moisture is completely eliminated, laying down the groundwork for successful water damage repair.

Recognized as the Foremost Water Damage Company in Cameron Park, CA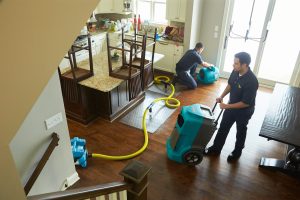 In times of flooding crises, immediate action is crucial. As a leading water damage company in Cameron Park, we have expertise in managing a gamut of water damage cases. These range from malfunctioning appliances and ruptured pipes to overflowing sinks. We are committed to not only identifying and halting the source of water but also to carrying out comprehensive water removal followed by exhaustive structural drying and meticulous water damage repair.
Our squad is competent in overseeing every aspect of the water restoration process. This starts from the initial water extraction and extends to the final stages of cleanup and reconstruction. With our full-scale water damage services, we aim to simplify the entire ordeal for you, encapsulating all your needs in a single phone call.
An Overview of Our Holistic Water Damage Cleanup Procedure
Rather than providing a hasty response, our approach to dealing with water damage is systematic and effective. Initial steps include an immediate emergency reaction and an accurate damage appraisal. Following this, we employ industry-specific techniques for water removal and drying. Continuous progress evaluations keep you updated throughout the water restoration phase. Finally, we undertake a complete cleaning and restoration of the affected zones, ensuring they are returned to their original state.
Proactive Measures to Counter Flood Damage in Cameron Park
In the event of flood damage, shutting off the primary water valve is advisable if safe to do so. Subsequently, it's important to relocate furniture and valuable items away from moisture-affected areas. Any materials that could discolor wet carpets or flooring should also be removed. In such emergencies, do not hesitate to contact us for prompt water damage cleanup services.
Your Go-To Water Restoration Experts
When in need of dependable and first-rate water damage repair offerings in Cameron Park, our established water damage company is your safest bet. Our exhaustive approach to flood cleanup and water restoration ensures we not only meet but exceed your expectations, all while delivering the high level of customer service you rightly anticipate.
[Call-to-Action Button]
Branching Out into Sewage Damage Cleanup and Removal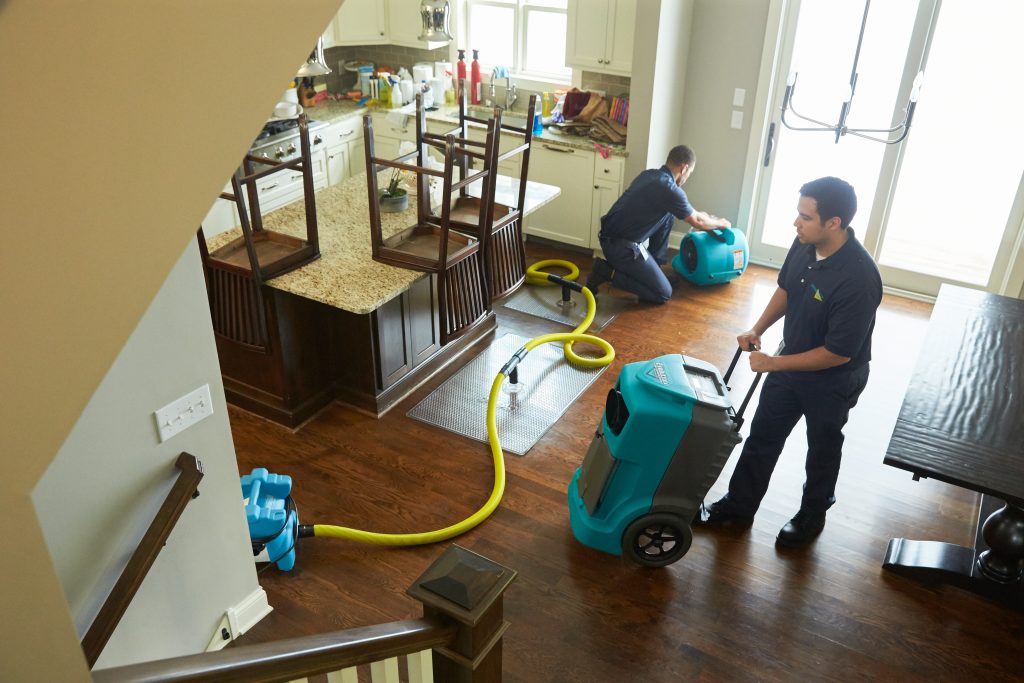 Beyond our specialization in water damage repair and cleanup, we are equally skilled in dealing with sewage damage cleanup and removal. This is an intricate and potentially dangerous activity, fraught with bacterial contaminants and health risks. Our trained team is well-versed in the safe and effective management of sewage cleanup procedures.
If you're confronting water or sewage damage in Cameron Park or adjacent regions, don't hesitate to contact our round-the-clock emergency service. At all hours, we are readily available to cater to your water damage cleanup and water restoration requirements.
Call Us 24/7 At 916-983-8084 for water damage cleanup!
Learn More About Cameron Park CA
The original Native American inhabitants of the area surrounding Cameron Park were Nisenan, or Southern Maidu Indians. Grinding rocks and burial mounds serve as glimpses of the past and are still visible in various locations in and near the area. Modern development accelerated in the area when Larry Cameron purchased 5,000 acres of foothill land in the 1950s for development purposes, first for ranching, then involving housing, a golf course, parks, a lake and a small airport. In the years since then, the land has slowly been sub-divided into lots of varying sizes, including ranch-sized properties and medium and high density residential neighborhoods. Today, Cameron Park contains a mix of ranches, single family homes, condominiums, apartments and businesses.
Cameron Park is home to attractions such as Hacienda Park.
We provide services to Cameron Park CA including: 95672, 95682.