Water Damage Rocklin CA, Emergency Flood Damage Repair and Cleanup
"ServiceMaster Restore by Johnson truly stands apart from other ServiceMasters. When we had our recent water damage, James' ServiceMaster responded to our emergency. They arrived so promptly and guided us through what we needed to do in such a stressful situation. They calmly answered any/all our questions. (We had alot! lol) They communicated directly with our insurance providers and took the confusion away from us. Because of their quick action we were able to salvage a great deal of our things. Now our home is back to as good as new. They truly made a horrible situation better. Thank you."  – Kay C.

View all our 5-star reviews on Google, Facebook, Yelp, Mapquest, and BBB.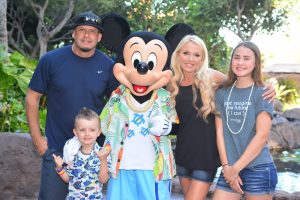 At ServiceMaster By Johnson, we provide superior water damage restoration services. We work in homes and offices to correct issues that result when moisture or water builds up. In many cases, Rocklin water damage can require immediate service and our crew is able to arrive promptly to start the restoration process as soon as possible.
Our recovery process for water cleanup includes the following:
Emergency response and assessment of damage
Water removal, drying and an ongoing assessment of the progress of restoration
Cleaning and reinstallation
Water Damage Restoration Services in Rocklin CA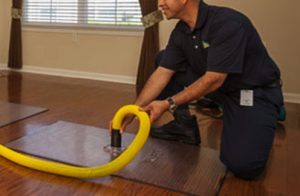 ServiceMaster will handle all of your water damage cleanup throughout Rocklin and the surrounding area. From water removal and extraction to complete restoration, from any emergency that may arise, whether it be broken or leaky pipes, sink overflow, toilet overflow, refrigerator, washing machine, water heater, or dishwasher malfunction, or crawlspace flooding and water damage. Most property owners are not familiar with the essential things needed for complete water removal, and thus have a lot of questions. That's where the water damage company comes in. Our water restoration technicians are highly trained and certified in the latest home restoration and remediation techniques and technology.
Specific moisture detecting tools are used to determine where the water has migrated. All of these areas are addressed and properly dried as well. Any structural damage is repaired or replaced. Great care and up to date techniques are used to prevent damage from warping, swelling, buckling and delaminating. Due to our timeliness and professionalism, odors, mold, and other health issues will be prevented or eliminated.
After a disaster, the last thing you need is more stress. Our water damage restoration team arrives quickly, works fast and get the job done right.
If you have flood damage in Rocklin, we suggest you take the following steps to help eliminate more severe structural damage or the development of mold.
If the source is visible and safely accessible, shut off the main valve or close the window or door from which water is getting into the property.
Remove all valuables that can be damaged.
Remove furniture from affected area.
Move as much off the wet carpet or floor as possible, especially objects with metal or wooden legs or supports. These items will stain the carpet or hardwood floors when wet.
Give us a call for emergency water damage cleanup!
What you 

shouldn't do

if you have water damage
Leave wet fabrics in place; dry as soon as possible.
Leave any books, magazines, or other colored items on wet carpet or floors.
Use your household vacuum to remove water.
Use TVs or other appliances while standing on wet carpet or floors, especially not on wet concrete floors.
Turn on ceiling fixtures if the ceiling is wet; make sure you keep out of rooms where ceilings are sagging from retained water.
Sewage Damage Cleanup and Removal Services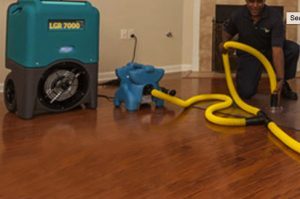 In addition to providing water damage Rocklin CA, we also provide sewage damage cleanup and sewage removal services.  Only trained professionals should handle sewage cleanup as raw sewage is difficult to mitigate, extremely dangerous and contains high amounts of harmful bacteria. Coming in contact with raw sewage can cause disease and severe damage to your property and valuables.
It's critical that you do not try to clean up a mess from any broken pipes that are connected to a sewage line. Only trained professionals with the right equipment should handle sewage removal. Our team of certified experts have years of experience resolving various sewage cleanup and repair problems.
In addition to being there when you need us most, our knowledgeable and experienced technicians can also educate you on what you should do and not do to keep the flood or sewage damage as minimal as possible. If your home or office has experienced damage from water or sewage, don't wait to get in touch with us. We have 24/7 emergency service and our team is standing by to help.
Call Us 24/7 At 916-983-8084 for water damage cleanup!
More About Rocklin CA
The city's history is closely tied to the transcontinental railroad. It named the area after its granite quarry, and used the site as a refueling and water stop. The transcontinental railroad was completed in 1869, significantly increasing railroad traffic through the town. In 1906 the Central Pacific moved its facility from Rocklin to another city, where more land was available for expansion. As of August 2014, it is the largest rail facility near the US West Coast.
The post office opened in 1868. Finnish immigrants settled in Rocklin starting in the 1870s, and Spanish settlers settled during the early 20th Century. The town incorporated in 1893.
Rocklin is home to attractions such as the Sierra College.
We provide services to Rocklin CA including: 95650, 95663, 95677, 95678, 95765.