Water Damage Sacramento CA, Emergency Flood Damage Repair and Cleanup
"ServiceMaster Restore by Johnson truly stands apart from other ServiceMasters. When we had our recent water damage, James' ServiceMaster responded to our emergency. They arrived so promptly and guided us through what we needed to do in such a stressful situation. They calmly answered any/all our questions. (We had alot! lol) They communicated directly with our insurance providers and took the confusion away from us. Because of their quick action we were able to salvage a great deal of our things. Now our home is back to as good as new. They truly made a horrible situation better. Thank you."  – Kay C.

View all our 5-star reviews on Google, Facebook and, Mapquest,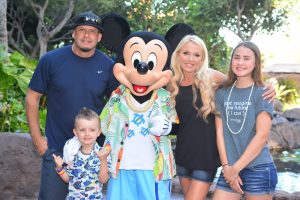 We provide superior water damage restoration services at ServiceMaster By Johnson. We work in Sacramento homes and offices to correct issues that result when moisture or water builds up. In many cases, Sacramento water damage can require immediate service and our crew is able to arrive promptly to start the restoration process as soon as possible.
Our recovery process for water cleanup includes the following:
Water removal, drying and an ongoing assessment of the progress of restoration
Emergency response and assessment of damage
Cleaning and reinstallation
Water Damage Restoration Services in Sacramento CA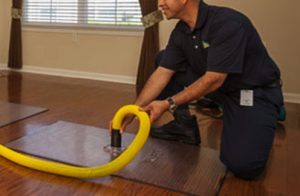 Most Sacramento property owners are not familiar with the essentials needed for complete water removal, and therefore have a lot of questions. That's where our water damage company comes in. ServiceMaster by Johnson is experienced on how to remove excess flood water completely, to make sure evaporation occurs, and to establish the dehumidification needed to stop further flood damage in Sacramento CA. Furthermore, we can document the return of your property and contents to normal conditions to ensure that future problems will not be experienced. Call us now for complete water damage restoration!
When you have flooding in your home you have very little time to act. Whether it is from a broken, leaky or frozen pipe, a toilet or sink overflow, a slab leak, refrigerator, dishwasher or washing machine, or flooded attic or crawlspace due to storms, we will find the source, stop the flooding, provide full extraction, water cleanup, and structural drying, and then full water damage repair and rebuild.
If you have flood damage in Sacramento, we suggest you take the following steps to help eliminate more severe structural damage or the development of mold.
Remove all valuables that can be damaged.
Remove furniture from affected area.
If the source is visible and safely accessible, shut off the main valve or close the window or door from which water is getting into the property.
Move as much off the wet carpet or floor as possible, especially objects with metal or wooden legs or supports. These items will stain the carpet or hardwood floors when wet.
Give us a call for emergency water damage cleanup!
What you 

shouldn't do

if you have water damage
Use TVs or other appliances while standing on wet carpet or floors, especially not on wet concrete floors.
Leave wet fabrics in place; dry as soon as possible.
Leave any books, magazines, or other colored items on wet carpet or floors.
Use your household vacuum to remove water.
Turn on ceiling fixtures if the ceiling is wet; make sure you keep out of rooms where ceilings are sagging from retained water.
Sewage Damage Cleanup and Removal Services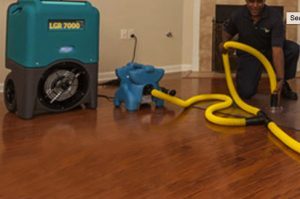 In addition to providing water damage Sacramento CA, we also provide sewage damage cleanup and sewage removal services.  Only trained professionals should handle Sacramento sewage cleanup as raw sewage is difficult to mitigate, extremely dangerous and contains high amounts of harmful bacteria. Coming in contact with raw sewage can severe damage your property and valuables and worse of all, cause disease.
Our knowledgeable and experienced technicians can also educate you on what you should do and not do to keep the flood or sewage damage as minimal as possible. If your home or office has experienced damage from water or sewage, don't wait to get in touch with us. We have 24/7 emergency service and our team is standing by to help.
More About Sacramento CA
Sacramento, capital of the U.S. state of California, lies at the confluence of the Sacramento River and American River. The district of Old Sacramento harkens back to the city's Gold Rush era, with wooden sidewalks and wagon rides. One of several museums in Old Sacramento, the California State Railroad Museum depicts the construction of the Transcontinental Railroad, one of the country's earliest technological feats.
Today, the city is known for its diversity, tree canopy (largest in the U.S.), historic Old Sacramento, evolving contemporary culture as the most "hipster city" in California, sunny climate, state administration, and farm-to-fork dining. California State University, Sacramento, is the largest university in the city and a designated "Tree City USA" campus. University of the Pacific is a private university with one of its three campuses, the McGeorge School of Law, in Sacramento.
Call Us 24/7 At 916-983-8084 for water damage cleanup!
We provide services to Sacramento CA including: 95652, 95660, 95673, 95758, 95811, 95814, 95815, 95816, 95817, 95818, 95819, 95820, 95821, 95822, 95823, 95824, 95825, 95826, 95828, 95829, 95831, 95832, 95833, 95834, 95835, 95837, 95838, 95841, 95864.